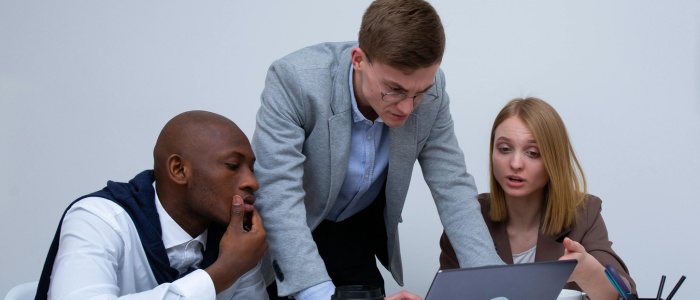 5 Content Marketing Trends to Follow in 2023
The world of content marketing is dynamic. In this day and age where every aspect of marketing is done digitally, it's not something you set up and forget about. Content's effectiveness has made it the essence of branding, lead generation, and sales campaigns, across inbound and paid channels. 
We will discuss the new trends in content marketing that have grown in popularity recently for individuals looking for what's in, what's effective, and what's next. And how they relate to general trends in digital marketing as we approach the coming year. Discover their significance and how to use them into your overall content marketing strategy. 
Personalized Content
You need a complex method of communication when dealing with frugal customers, one that communicates to that person on a personal level. It matters because customer expectations have evolved and it's crucial to be pertinent to what a customer wants to know. 
Personalization offers you an edge against the competition, too. The evidence for this is that businesses who employ tailored lead nurturing see a 20% boost in sales possibilities. Nearly all aspects of personalization rely on data. Therefore, your chances of developing a message that is more relevant increases as you have access to more client data. 
Voice Search Will Change the Sound of Content Marketing
Millions of people use screenless search every day. They do not need to glance at a smartphone or computer; they just ask their digital assistant a question. At least 20% of all searches are voice searches, and this percentage is rising. This will cause a shift in content because how we speak is not always in alignment with how we write. pend some time adjusting your material to natural language search, which entails include both queries and answers. Include entire, full-sentence queries when writing in this format. Titles and headers should contain longtail keywords. 
Diverse Content Attracts New Audiences
If you simply post one kind of material, users will become bored. That's simply not how things operate today. Instead, it is expected that your website would incorporate a variety of media, including infographics, galleries, videos, podcasts, and other formats.  
The fact that most users have a favorite method of media consumption explains why this works so effectively. They could like text, audio, or video. As a result, people will spontaneously divide themselves into various groups, and the great majority won't even be aware that they had previously watched such material. 
Evolving Influencer Marketing
For businesses, influencer marketing has produced excellent outcomes. For purchasers, social evidence is really essential. They rely on it much more than any other influencing factors. In fact, according to Nielsen, 92% of consumers prefer a personal recommendation than a brand. 
Using Live Video
Even while videos aren't new, several businesses are finding success with live video. With live video, it's still possible that the events that follow will not be predetermined. Stream live from your exhibit during a trade fair. You might also demonstrate something from the industry if it applies to your brand. You have a variety of fascinating options available to you with live video.