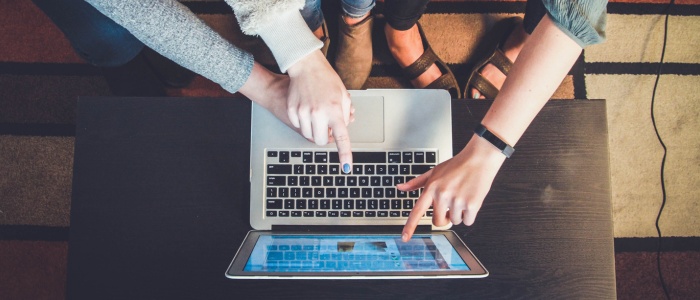 5 Visual Content Marketing Ideas to Accomplish Your B2B Strategy in 2022
Visual content is far more engaging and memorable because humans are naturally visual creatures, which is reflected in our viewing habits. When it comes to how much time we spend on social media sites, it's clear that visual platforms are winning the battle for our attention.
In the B2B marketing landscape, if you want to connect with your prospects, leads, and customers online, you need to create content that engages them across multiple touchpoints. Visual content marketing may help companies achieve their objectives by increasing audience engagement and sharing information about their products and services.
Hence, B2B strategies in 2022 must include visual content marketing tools alongside other marketing methods. 
In this blog, read about five effective visual marketing ideas to implement if you want to accomplish your B2B strategy in 2022. 
1. Using Graphs and Charts
B2B marketing relies heavily on data reporting and analysis. The most effective visual tools for clarifying and providing a proper canvas for analysis are graphs and charts. In business, we utilize graphs and charts to inform and educate our audience as well as to make a point. They can assist to simplify an argument and can rapidly deliver complicated information.
The great thing about graphs and charts is that they can be reused across several marketing mediums. Your graphics may be readily shared via different channels. If the content you're presenting is useful, your audience will almost certainly use the graphics as well.
2. Including User-Generated Content
User-generated content (UGC) may help you connect with your company's brand ambassadors and engage with your audience. It's a terrific approach to gather visual information that demonstrates how your services benefit businesses and what real-world applications your products have. You may gather a wide range of content, including videos, social media postings, and even logos on walls.
Hence, providing encouragement is the most effective strategy to encourage UGC creation. Hosting a competition with rewards, for example, is a clear incentive for people to create and share content. Create a venue where individuals can show off their creative freedom and reward them for sharing it.
3. Creating Pins on Pinterest
Pinterest is an excellent marketing tool for B2B companies. It's a large-user-based visual search engine where you can build boards and distribute content relevant to the interests of your target audience.
You can use pins in a variety of ways. For example, you can develop a new instructional platform for your avatars and then provide your target audience something to look at how-to instructions for using your product, professional advice for starting any business, or industry statistics that shows what to expect from your service.
4. Developing Interactive Infographics
Using interactive infographics brings a notion to life. They allow the viewer to drag and drop the components of the infographic. Adding movement, pop-ups, scrolling effects, and other aspects to your website can help it stand out and be memorable.
Moreover, interactive infographics allow you to use many features on the same piece of data at the same time. This allows the visitor total control over how the content is interpreted.
5. Increasing Engagement With Scroll-Triggered Animation
The scroll-triggered animation is an excellent way to keep new audiences and potential consumers interested long enough to communicate your message. Text that adapts to their scrolling pace, graphics that zoom in or out as they enter or exit the viewport, and visuals that follow the motions of the mouse pointer are all popular. Text and picture effects, element transitions, and more are part of the scroll-triggered animation.
Scroll-triggered animations are very useful for emphasizing calls to action, special offers, infographics, storytelling content, and other elements. They also reduce the time it takes for a website to load, which is also important for SEO.
ALSO READ: 3 Platforms That Will Transform Your B2B Sales in 2022
Final Words
For B2B companies, visual content marketing is critical. There are several ways to interact with your audience through visual marketing, as highlighted in this blog. DO you have any creative ideas? Let us know in the comments below.