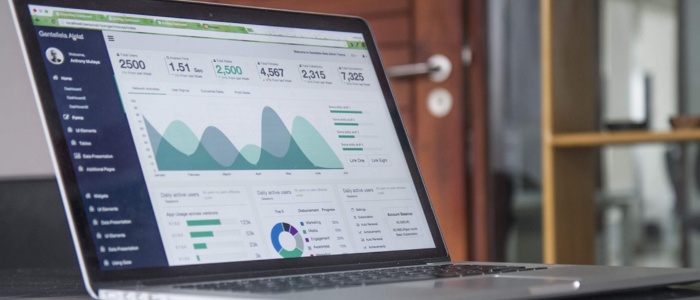 B2B Sales Prospecting: A Step-by-Step Approach
Any successful B2B company's bread and butter are sales. It is critical to devote time to fine-tuning all factors that are likely to increase sales. An intelligent man, on the other hand, advised against working hard but not smart.
Prospecting for sales is a smart way to maximize revenue and save time. Sales prospecting is a method of searching through a list of potential customers to find those who are interested or ready to buy. It guarantees that your sales staff is spending their limited time and energy on leads that are most likely to convert to customers.
So, how do you go about prospecting for sales? By laying out the approach you should take, the best strategies, and the top tools to employ, the following piece will illustrate how B2B organizations should proceed and act as your step-by-step guide to sales prospecting.
A Step-by-Step Approach
Unproductive prospecting consumes half of a salesperson's time. To avoid getting stuck in that loop, here's a detailed step-by-step guide to B2B sales prospecting:
Define Your Total Addressable Market (TAM)
It's critical to have your treasure map in place before embarking on this adventure. The most important part of sales prospecting is market research. If you work in the gymnastic industry, you wouldn't recommend women's clothing to a bodybuilder!
As a result, the first step is to determine the size of your entire addressable market (TAM). TAM depicts the total revenue opportunity in a market for a product or service. It assists in determining the viability of your offering as well as the target market for it.
Create a Detailed Customer Profile
It's time to sift out the firms that genuinely matter once you've determined your target market. Your team will need to construct an Ideal Customer Profile for this (ICP). An ICP is a fictitious company that would have dominated all sales and marketing efforts.
Industry sector, company goals or pain problems, region, size, and budget are all criteria that can be used to identify a company's main customers. In addition, information gathered from current clients aids in the creation of an ICP.
Generate High-Quality Leads
You've started building the groundwork for getting high-quality leads by establishing your ICP. One of the finest locations to start looking for high-quality leads is your existing client base. Find the common denominator among your best customers. 
At the same time, it's a good idea to look into your ICP to see if any signals can help you distinguish a good lead from a bad one. You now have a mechanism in place that can steer the lead-generating system as a result of these discoveries!
Collate Sales Intelligence Data
From technographic data to a list of a company's key executives and decision-makers, sales intelligence may assist you in predicting or identifying any market opportunity and capitalizing on it. Your sales staff can bring their A-game while monitoring prospects in real-time, remaining up to date on all developments, prioritizing prospects, and pushing for sales using various sales intelligence indicators.
However, it is important to note that simply creating a comprehensive database is insufficient. To ensure relevancy and data hygiene, companies must maintain this database regularly.
Handle Sales Like a Pro!
After establishing the foundation, it's time for the fun part: pitching!
Regardless of the B2B sales prospecting strategies used, the outreach must always be tailored to the individual prospect. After a stellar first impression, follow up and schedule meetings. It's time to take a good look at your prospect now that you've established contact with them. 
Before you commit time to cultivate a prospect, you must first qualify them and match them to your ICP. You might be able to make a sale if you press hard enough. Bad-fit sales, on the other hand, will only result in dissatisfied customers and undesirable experiences.  At last, anticipating the sales objection and responding appropriately might assist your prospect in making a decision.
ABC – Always Be Closing
You've made it this far, so congrats! Now it's just a matter of getting down to business – close!
One of the most heinous sales sins is failing to ask for the sale. If you ask too soon, you run the risk of being rejected. If you take too long to close a sale, your lead will be devoured by a competition.
Asking for a sale openly is the greatest way to close a trade. This is a fact that cannot be sugarcoated. Even if you hear a "no," ask more questions to get to the bottom of the objection and overcome it.