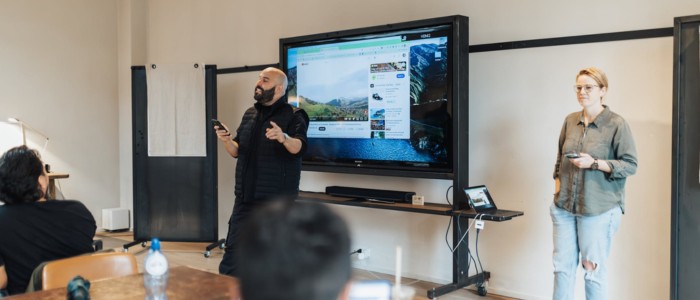 From D2C to B2B: Alphavedic's Successful Transformative Journey
D2C, or the direct-to-consumer segment has recently gained significant traction. India has particularly witnessed remarkable growth in the demand for innovative and appealing beauty and personal care (BPC) products.
However, amidst the crowded space filled with numerous brands claiming natural, chemical-free, or ayurvedic offerings, one factor stands out as crucial for their success—profits.
Alphavedic, a Mumbai-based ayurvedic beauty brand, has managed to buck the trend of mounting losses and cash burn, positioning itself as a profitable D2C brand. This blog explores Alphavedic's journey from a health-tech startup to a successful B2B player in the Indian BPC market.
ALSO READ: Navigating International Trade Policies in a Globalized Economy
Evolution of Alphavedic
Alphavedic was initially established as an Ayurvedic health-tech startup to connect patients with Ayurvedic doctors. However, the founders, Jain and Khare, soon realized the challenges of building and growing a health-tech company in a niche market like Ayurvedic treatments.
Thus, after careful consideration, they decided to pivot towards becoming a pure ayurvedic products company in 2020. This marked the beginning of Alphavedic's profitable and scalable journey.
Building the Product Portfolio
As Alphavedic gained traction, the team received multiple queries about their haircare products from satisfied customers. This feedback became the catalyst for expanding their product line.
Currently, Alphavedic offers 24 stock-keeping units (SKUs). They are researching ayurvedic vitamins and supplements and introduce them to the market in the coming months.
Profitability and Business Strategy
Alphavedic has achieved profitability in a highly competitive market by adopting a sound business strategy. The brand has focused on B2B engagements, which have accounted for most of its revenue. These partnerships have allowed Alphavedic to reach a wider customer base, ensuring better returns.
Unlike many competitors who heavily invest in advertising and marketing, Alphavedic has taken a different approach, thereby avoiding hefty expenditures in these areas.
Offline Presence and Expansion
While Alphavedic initially sold its products through its website and online marketplaces like Amazon, Nykaa, and Flipkart, it has recognized the importance of an omnichannel approach.
Currently, Alphavedic products are available in 40 offline chains across India, including salons, resorts, and hotels. This offline presence enhances brand visibility and accessibility for customers.
Competitive Landscape
While many competitors in the pure ayurvedic beauty brands segment operate at a loss despite high revenues, Alphavedic has managed to achieve profitability. Brands like T.A.C and The Ayurveda Experience have reported substantial revenue figures but are aiming to turn profitable soon.
In the broader D2C beauty space, where brands like Mamaearth, Plum, and mCaffeine dominate, significant scaling has been driven by substantial investments from investors. Jain advises new brands entering the market to prioritize unique propositions and focus on deepening product categories rather than offering everything at once.