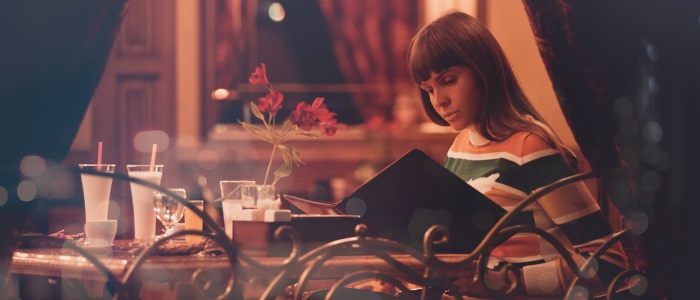 Great Ways to Create Interesting Restaurant Menus to Boost Sales
We all finalize a restaurant based on its delicious platter of food, beautiful ambience, design of the layout, and amazing service. Looking forward to some tantalizing flavors on a restaurant menu can feel very rewarding if the menu is designed to lure its customers to try out more delicacies and beverages. When your restaurants have the best food to serve your customers, showcasing them with captivating menus can elevate their overall experience.
Whether your restaurant's forte is serving fine dining or desserts or beverages or baked goods, having a few restaurant menus can also bring some positive effects to the business. The menu is a major factor in bringing footfall to the restaurant, leading to the success of the business. Hence, restaurant owners need to invest their effort and time in deciding what they should add to their restaurant menu.
However, deciding the restaurant menu can be a little challenging with oh so many culinary options you want to showcase. If you are looking to start your restaurant business and are creating ideas for the menu or if you just want to update the current menu, this list is here to help!
Look for inspiration
It is easy to get lost or tired when you are trying to create something brand new from scratch. Inspiration can be found anywhere. All you need to do is look for it. You can go to your favorite restaurant and check out that menu again to see what inspiration you can find in there. Or if you are not really in a mood to go out then the entire world can be found online. With the availability of abundant online content, you can easily find some ideas that inspire you.
There are a lot of videos on YouTube where many creators talk about their culinary ideas, special ingredients, methods of preparation etc., that you can find inspiration from.
Become a customer
Before creating a restaurant menu, try to check out numerous menus and keep a note of the things that you like about each of them. When you have the perspective of a customer, it becomes easier to look for what to add to the menu that can captivate people to give your dishes a try.
Also, you can find actual restaurant menus online along with the prices to understand how the restaurants near your location present their products. You can see the flaws in them and add your own zest to bring refreshing ideas to your menu.
Ask for feedback
When you are looking for a variety of ideas, it is always a great option to ask others to share their insights and suggestions. You can ask your customers what type of food they want to see on the menu and if there is any method of cooking that they prefer the most that you can add to the menu. Ask them to share their valuable opinion about what they feel about your restaurant menu.
Most importantly, you can ask your staff members as they work alongside you and know the in and out of your restaurant. They might have even received some suggestions from the customers that you can consider.
Ask yourself
More than anything else, it is important to ask yourself how you feel about your current menu. Create a spreadsheet or just a note that includes categories such as:
Yes, for sure: cuisines that are among the bestsellers
No, not at all: cuisines that have not received positive feedback
Brand new: new cuisines that you want to add to the menu
Conclusion
Take your time. Finalizing a restaurant menu can be an enjoyable experience as you get to understand more about your brand and customers. So, let your ideas and thoughts marinate well for a juicy menu that can make your business stronger and boost sales.