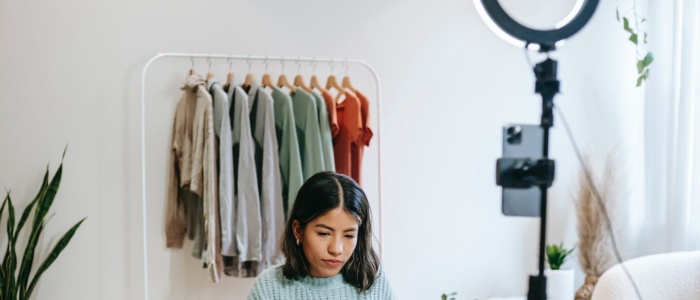 How to Develop an Effective Influencer Marketing Strategy?
Influencing consumer opinions was reserved for A-list celebrities a decade ago. But today, with much more liberty, anyone can become an influencer. This has widened the opportunities for brands to reach their target customers. Having a dedicated influencer marketing plan in place will place your business in a much better place than your peers. It helps build brand awareness, increase purchase consideration, and attract new customers. 
6 Steps to Build Your Influence Marketing Strategy
A strategy is needed to maximize exposure, optimize campaign performance, track the progress along the way and so on. Here are a few essential steps to help you get started:   
Identify the social media platform that your ideal audience frequently visits. Assess the influencer fees considering the potential reached based on the nature of your industry. Decide which type of influencers you will need: well-known celebrities or micro-niche celebrities who cater to your audience. 
Define your marketing goals
 Defining goals and annual budget is necessary to remain consistent throughout the campaign. For example, do you wish to target males aged 18-29 or a female demographic from 30-45? It is important to nail the exact audience attributes that fit your brand's needs.  
Conduct influencer outreach
Use the available influencer marketing tools to see if the shortlisted influencers are legitimate, relevant and acquainted with similar brands. Only reach out to those who you feel will be a perfect fit. 
Monitor, refine, and repeat
You can easily track results if you set identifiable influencer marketing KPIs. A specific hashtag, a discount code or tracking links can all be good identifiers to monitor direct results from influencer campaigns. 
Do what works for you, not your peers
Don't get lured by the strategies and tactics used by your peers. Copying someone's strategy for influencer marketing may not work all the time. It could even end up harming your personal brand and credibility. 
The importance of building your own niche community cannot be stressed enough in this field. This will help make the lives of everyone – influencers, managers, customers – easier. You shouldn't exclusively pander to your audience or community but avoid being controversial for its own sake – the community will remember, and your reputation is everything. If in doubt, err on the side of caution. 
An effective influencer marketing strategy helps you create authentic content for your audience. Follow the above-mentioned steps effectively to stay ahead of the herd.