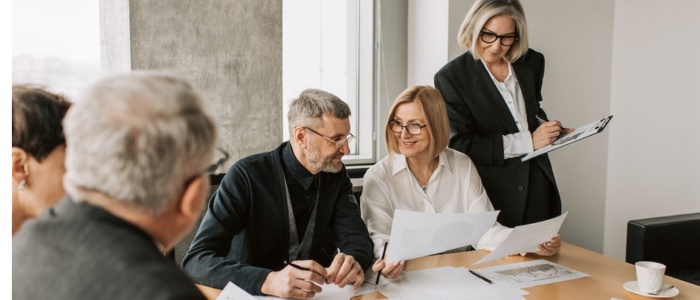 How to Measure Influencer Marketing ROI?
Achieving marketing success in a new cookie-less, privacy-first era will be no mean feat. Influencer marketing has once again seen a surge. This is a result of the exorbitant prices of sponsored advertising brought on by iOS privacy upgrades, the death of third-party cookies, and other privacy-related issues.
Limited monitoring capabilities are frequently a result of collaboration with influencers. Let's look at some tracking tools you can use to have a better understanding of how your influencer marketing initiatives are performing.
You may monitor online purchases made through an influencer's social media platforms by creating a special affiliate link for them. From these sales, influencers generally get compensation. These links will also provide you information on how many people have clicked on your site and how many sales there were with what kind of orders.
An issue with this is that some clients may not even click on affiliate links because of their odd appearance. The good news is that Instagram and other well-known platforms are now allowing users to purchase things right from the Instagram feed. This shortens the user path and boosts impulsive transactions.
By far, UTMs are the most adaptable and straightforward ROI tracker to use. When a visitor clicks on a link and accesses your website, you simply need to add a few structured parameters to the link. Then, Google Analytics (or any other online traffic analysis engine) will take them into account.
Every campaign and influencer receives a unique set of attributes so that Google Analytics can display the traffic source appropriately. However, UTM have their own set of issues as well. They may be readily deleted from links and make links much longer, which may hurt their trust with potential customers. You may use link shorteners to get around these drawbacks.
Link shorteners may be viewed as untrustworthy, at best, and this might make people less likely to click on them. Utilizing service providers who permit you to utilize branded links is one approach.
A landing page generator must be included in order to provide each influencer campaign a distinct landing page. Providers of landing page software frequently give thorough traffic metrics. They frequently use Google Analytics, allowing you to compile campaign performance data into a single report.
Links cannot be added to posts on several sites (including Instagram). You can track the number of transactions each influencer contributed by providing them with a special discount code . It may also serve as a foundation for determining the set pricing for sponsored content to facilitate future collaborations.
It may also serve as a basis for influencer marketing commissions, since some businesses just pay a proportion of sales as affiliate sales for the influencer. Whatever the objective, customized discount codes help you see influencer ROI more clearly.
You might ask the influencer to send customers to your website if the campaign's main goal is interaction. Then you can easily see the traffic coming from a social media reference or to your channel.  You may track changes in your own follower/engagement rates and how they affect ROI.
Making your own hashtag that the influencer would use and watching how famous it becomes is a fantastic exercise. This also works great for brand-sponsored contests. You can gauge the level of engagement with your brand by knowing how many people entered the contest. Additionally, you may observe how much of this involvement diminishes with time (let's say one month from now).