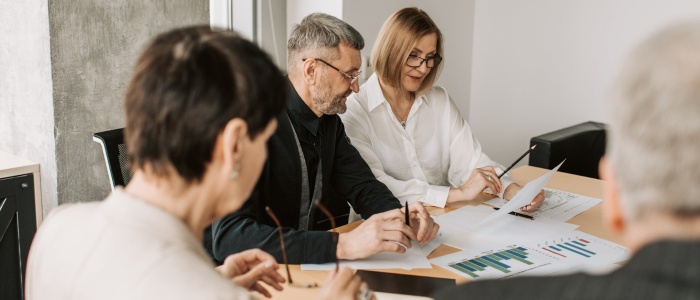 Optimize Value from Your Marketing Plan
Marketing leaders are in constant contact with new technological developments that can help them grow their audience and create strong marketing plans. Ideating marketing strategies as per the continuous evolution of market demands, customer expectations, current trends, etc. become crucial for every marketing leader.
Optimizing marketing plans involves decisions such as the adoption of new advertising strategies, and campaigns, reaching out to more demographic groups, resuming older marketing campaigns, stopping the current ones etc. If you are spending a major portion of its marketing budget on resources that are not being fully optimized, you must be looking for ways to act on it quickly. Working on a viable marketing plan that is helping you reach more customers and bringing more money into the company is necessary.
An optimized marketing plan can help leaders not only reduce the wastage of their marketing budget but also to spend on the right resources, achieve an increased ROI, and improve conversion rates.
Let us explore some of the most effective ways to optimize value from your marketing plan.
Automation
With the assistance of automated marketing tools, leaders can ensure a streamlined process to achieve successful marketing plans. There are multiple software in the market that can help marketers to automate marketing processes such as sending newsletters, follow-up emails, posting regular updates on social media, etc.
These tools can bring a positive impact on the workflow and help the team members save time and focus on mission-critical tasks such as new ways to promote the brand, targeting new demographics and customers.
SEO planning
If you are focusing more on your digital marketing plan, it is best to optimize SEO tools to boost organic search. These tools can help you improve your search engine pages and website traffic which can, in turn, enhance your brand's visibility and online presence.
SEO tools like Google Search Console, SEMRush, Moz Pro, and Uber Suggest are some of the major ones that are available online.
Understanding the target audience
Knowing your customers, understanding what they want, and their purchasing habits are crucial factors to focus on while efficiently planning your marketing strategies. A detailed target audience analysis can help your message reach more customers and direct the expected audience towards your brand. It will bring more consistency to your marketing tone and create a stronger foundation with your customers.
Focusing on ROI
For every marketing leader, the end goal is to bring in more revenue and witness improved ROI with their marketing plan. With that focus, many leaders put their best resources on improving customer experience with an expectation of receiving more ROI than the previous months or quarters. Understanding your final goal and building your plan accordingly can be helpful.
Conclusion
It can be fun and enthusiastic to build a marketing plan that is creative and disruptive. However, a plan that brings true value to the business is what makes an effective marketing plan. There are multiple ways to optimize value from your marketing plan and fortunately, marketing leaders have the right set of skills and knowledge to lead their team to bring more value to the business.