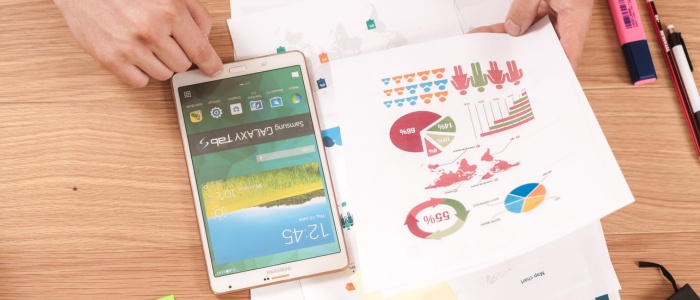 The ROI of "Great Timing" in B2B Sales
Uncertainties continue to be a thing in 2022 for B2B marketing. There's but one thing that can never fail to make your outreach more efficient and effective – "great timing." Reaching your prospects at the time when they are in the right frame of mind to buy easily solves 50% of sales challenges. The rest you can cover with relevant approaches and valuable information. But how to identify "when is the right time to reach out to your leads?"
COVID pandemic has fundamentally changed the dynamics of doing business. Today, you must understand your decision makers without meeting them in-person. Furthermore, tracking online is also not an option since the internet is about to go cookie-less. And if that was not enough, you also need to grapple with fast-changing business priorities. All these complications result in making your stakeholders more cautious and demanding. 
In other words, it is very easy to lose a sale. 
But here's the good thing: "Over 80% of respondents agreed they will engage with B2B vendors when they are ready to buy," according to a report. So, all you need to do is figure out when they will be 'ready.'
Solve the timing issue by cutting down "data noise"
Being data driven is critical, but too much data leads to a conundrum. Choosing quality over quantity can actually resolve this problem to a great extent. 
Ask your marketers to strip down their database to something that is specific, relevant, and accurate about your prospects. The concept of "intent data' that is increasingly used in today's ABM (account-based marketing) strategies is a credible proof. Intent data allows you to cut down data noise around your prospect and focus on those that exist with strong buying signals. When you are able to cut the distraction out, you get access to two very useful information: "what is their intention" and "what is their position in the buying journey."
Balance your B2B comms by "being present everywhere"
Once you have found buyers with the "right intent," you need to work on your messaging part. But most importantly, you need to understand when it is the right time to send the message and begin 'engagement?'
Today, your buyers aren't dependent on you or other resources they are supplied with; they like to take matters into their own hands. They communicate with multiple vendors, are present on several platforms, and engage on various channels. So, if you are also available – like your prospects – with the same level of fragmentation, you would be able to find the time when they are ready to listen. 
You must still understand that conversion is not the destination but the journey, which you nurture through continued engagement. 
Unlock the "right time"
And there it is; doing these two things will add tremendous value to your marketing approach. You will be able to reach your targets at the right time, with the right message, as well as solve the "great timing" issue forever.