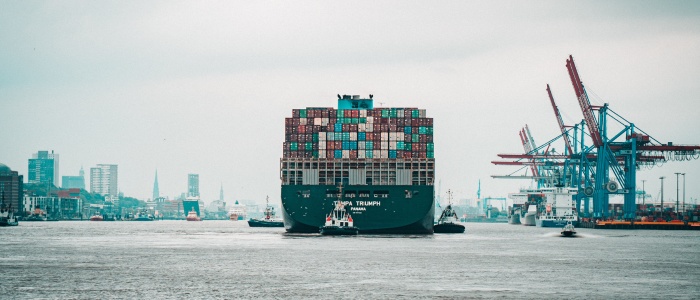 Trends Impacting Global Supply Chains in 2022
Industries all over the world are still being affected by the Great Supply Chain Disruption. They're aiming to improve execution, minimize risk, improve dexterity, and come up with innovative strategies to acquire a competitive advantage. Companies must overcome today's workforce constraints, leverage the latest digital transformation capabilities, streamline sourcing and inventory management, prioritize customer-centricity, and much more in order to achieve these goals. By anticipating major trends, supply chains will be able to build a wealthy and sustainable future. Continue reading to learn more about the year 2022 and beyond.
1. Analytics and Automation
Advanced analytics and automation will continue to improve, allowing businesses to reduce disruption through digital, agile supply chain management. Big data, algorithms, and robotics developments, as well as predictive and prescriptive analytics, will have far-reaching implications. Organizations that fully utilize these technologies will benefit from improved visibility, data-driven decision-making, execution efficiency, predictability, and profitability. All of this, of course, is contingent on good data security and control, as well as a commitment to employee reskilling.
2. Organization Visibility
For enterprises under pressure to achieve meaningful transformation, satisfy customers, and acquire new markets, visibility will be a fundamental goal. People are willing to pay a higher price for ethical and responsible corporate practices, which will spur investment in supporting technologies. For example, as consumers demand the capacity to track and trace commodities back to their origins, the internet of things will continue to revolutionize real-time visibility. Look for innovative business models, as well as increased trust and collaboration both within and outside of organizations.
3. The Rise of E-commerce
E-emergence commerce is undoubtedly the most visible and well-known force shaping today's supply chains. Warehouses all over the world are overflowing, with merchandise piling up outside their doors. This massive demand squeeze represents the longest period of uninterrupted expansion in the last five years. E-commerce and omnichannel fulfillment will continue to influence how businesses define and prioritize their goals, posing problems in terms of scale and network efficiency while also presenting new chances for competitive advantage.
4. Agility of Supply Chain 
Supply chain agility will be critical in developing flexible networks that can efficiently respond to changing customer demand and rising uncertainty. It will be critical to explore solutions to boost responsiveness through variable cost structures ahead of time. Organizations must also promote continual inventive cultures because there is no one-size-fits-all strategy. In order to exceed customer expectations, beat the competition, and drive growth, future supply chains will need to be able to react swiftly to changes, delays, and unexpected events.
5. Digital Supply Chains
Many of the themes on this list, such as visibility, resilience, and agility, will continue to rely on digital supply chains. Digitized networks rely on technology to help with workflow and data gathering, therefore this trend affects both personnel and data infrastructure. Sensor deployment on a large scale via the internet of things, as well as shared internal and external interfaces, such as, such as cloud-based networks, and process automation and verification are all required to successfully digitize supply chains. The use of tools like blockchain, artificial intelligence, and machine learning will improve decision-making significantly.