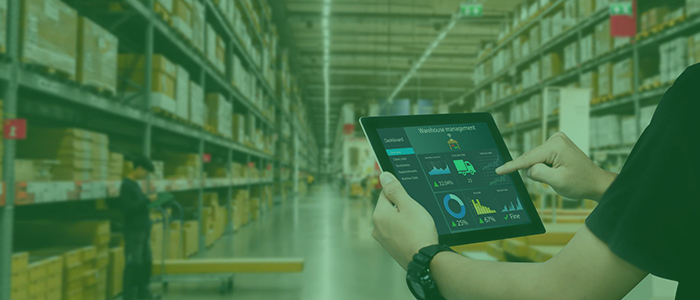 The Future Of Supply Chains
Disruption has become a constant condition of doing business. The organizations that are more likely to thrive are those which not only adapt to continuous change but become the drivers of change.
The need of the hour
Companies need to have complete supply chain visibility and the ability to make rapid informed decisions to better respond to customer needs and manage performance. Let us explore the future of supply chains. 
In the future, supply chains won't be driven by products and processes, but by customer needs. They will not depend on capital-intensive fixed assets and linear flows, but on an ecosystem of modular capabilities, delivered through a network of trusted third parties, that can be scaled and recombined as needed. 
What will the supply chains of tomorrow look like?
Tomorrow's supply chains will be autonomous, self-healing, and self-optimizing. With a click of a mouse or a swipe of a touchscreen, your customer will be able to set your production line in motion, realigning your supply chain in real-time to deliver a personalized, frictionless experience. 
You will be able to intelligently segment your customers and develop separate micro supply chains to service their needs more effectively. At a fundamental level, the way we think about supply chains is changing and this has dramatic implications for the future. 
A sea change in the focus of supply chain operations
Yesterday's supply chains were about focusing on the business' existing capabilities, increasing operational efficiency, and competing by reducing cost. Tomorrow's supply chains, however, will be characterized by an 'outside-in' approach, continuously adapting and evolving to meet changing customer demand. In the future, convenient, flexible, and transparent fulfillment will be a source of competitive advantage, blurring traditional distinctions between marketing, sales, operations, and manufacturing.
The future is data-driven
Supply chains will become increasingly reliant on data as businesses compete to deliver superior customer experiences. Above all, tomorrow's supply chains will be connected, able to adapt quickly in response to changes in the market. 
A technology-enabled, data-powered, and insight-driven approach to the supply chain will require a range of new skills and capabilities.
Organizations will outsource skills and capabilities in which they do not excel and sell their strongest competencies and surplus capacities 'as-a-service.' If yesterday's supply chains were rigid and reactive, tomorrow's supply chains will be nimble and predictive.
Building intelligent supply chains
Tomorrow's supply chains look to be intelligent, predictive, and self-correcting. They will be equipped to collect data from an ever-increasing array of sensors, cameras, and applications, using advanced machine learning algorithms to monitor and adjust automatically detected discrepancies between designed and actual performance.
Businesses have been taking advantage of automation to achieve efficiencies across their supply chains for several years. But the pace of change is accelerating thanks to intelligent automation (IA). IA brings together artificial intelligence and robotics to automate processes that were previously too complex for machines. 
The future is automated
Over the next five years, for instance, we will see greater use of drones in manufacturing, warehousing, and distribution facilities to perform maintenance, take inventory and move stock, to say nothing of applications in final-mile logistics. 
The spread of digitization and automation throughout the supply chain has already made some roles obsolete and created a growing demand for supply chain professionals with digital and analytics skills.
Also read: How Frictionless Shopping Enables Next Generation Shopping Experiences