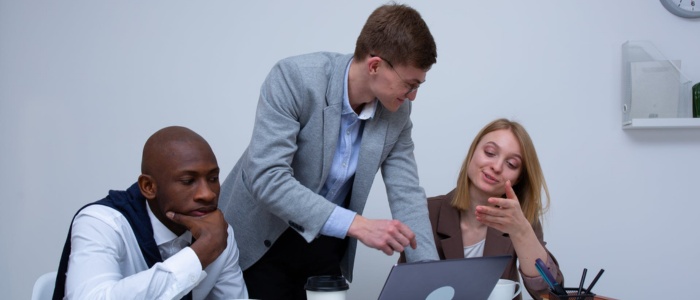 4 Strategies to Improve 2023 Digital Marketing Budget
In creating a digital marketing budget for 2023, it is important to consider a variety of marketing strategies such as search engine optimization (SEO), social media marketing, email marketing, content marketing, and pay-per-click (PPC) advertising. It is also important to allocate resources effectively and measure the success of each campaign to ensure that the budget is being used effectively. By developing a clear plan and setting measurable goals, businesses can effectively utilize their digital marketing budget to reach their target audience and achieve their marketing strategy objectives. 
Establish the right goals first in your marketing strategy
Make sure you understand your marketing goals for the year before allocating budgeting dollars and pence. Set attainable, quantifiable objectives and describe the route you must follow to get there. The amount of money you allocate to each budget item will ultimately depend on this route. 
Remember the SMART acronym for setting goals: specific, measurable, achievable, relevant and time-bound. Make sure you also understand where you are and where you want to go. 
Make the digital customer experience a top priority of your marketing strategy
The digital consumer experience should take priority in your 2023 marketing budget. Consider this in terms of the customer journey: What must your buyers see, experience, or consume in order to decide whether to buy from you? Prioritize those if you've been successful in producing quality leads from paid marketing. This is because they are at the top of the customer journey funnel. Prioritize updates and make your product pages more useful if your clients are primarily obtaining information about your products or services from your website. Go where your customers are. 
Choose tech and systems that make your goals attainable
Make sure your technology stack complements your objectives and goals rather than substituting for them. Your marketing budget won't go farther with any one marketing technology. Instead, match your IT stack with the objectives you're seeking if you want to get the most out of your marketing spend.  
Don't rush to switch from one system to another or acquire the newest and best customer relationship management platform. First and foremost, think about how well that system benefits your business. For instance, many businesses are thinking about utilizing a digital experience platform. In order to do so successfully, businesses need to have the time and money available for deployment. 
Spend money on your website's owned media
Spend money on long-lasting items if you want to get the most out of your marketing investment. Invest in the marketing tools you will have access to. One of the most crucial elements of your marketing plan is your website, which you will also be the owner of. Digital assets, text, white papers, and even the email list you assemble using your website are all your own work. 
It makes sense to invest in the efficacy and enhancement of the material you own. The material on your website will be valuable for much longer than that. This is because it explains your brand goals, stories, differentiators, and vital information like customer reviews or indexes of your topical expertise (like your blog catalog or case studies).